Erin is 21 years old and is registered blind. She attends the RNIB College in Loughborough and first tried a Synapptic tablet when she was given a device on loan from the college.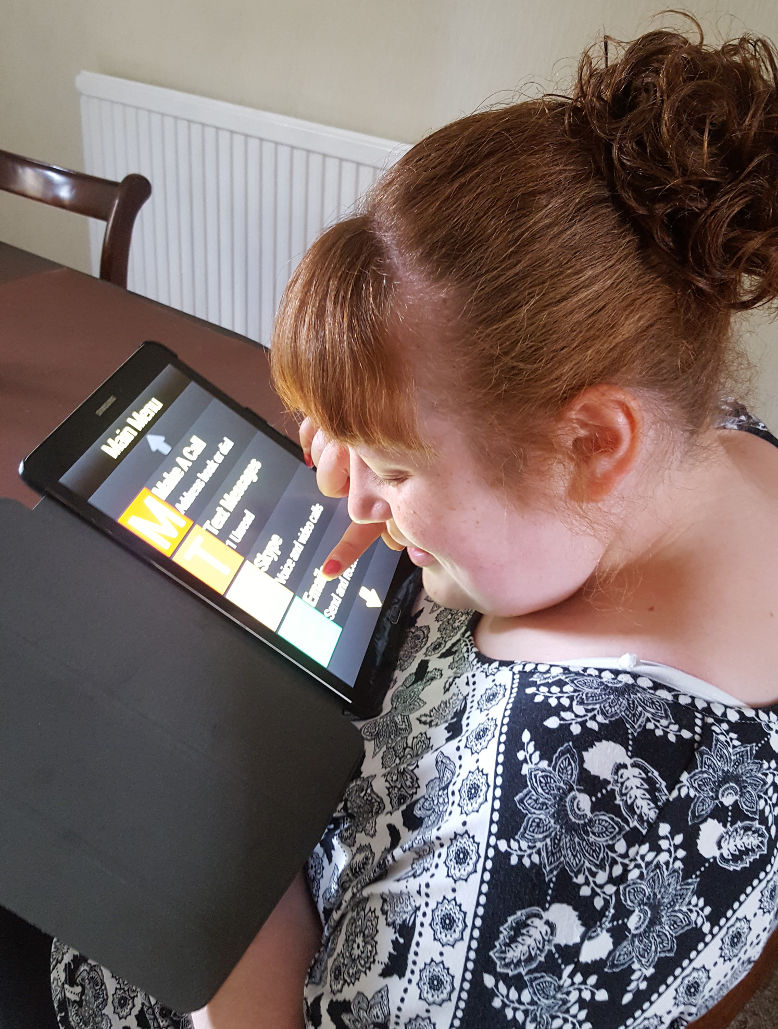 Sue told us how she got on. 'To begin with Erin was very anxious, as she is very wary of new things and prefers her life to follow the same routines and use only things which are familiar to her. As soon as she opened the tablet, it began to talk to her and the brightly coloured screen and large text size is amazing and very accessible for Erin, as she has some useful vision in her left eye only.
'We introduced the various functions very slowly to her and indeed there is a lot more for her to access, but we cannot flood Erin with too much information at once. She now happily emails friends and family from a list of contacts which she has compiled herself. She takes photos with ease and records voice memos and will soon be Skyping home too!
'If she comes across text which is too small, she is also able to photograph it and it will read it out to her…The speech is the key factor [that comes] with each function on the Synapptic device. It fills her with such excitement when she receives an email, as it reads her emails to her, which she finds hilarious! It is so lovely to see her so comfortable using technology.'
Sue went on to explain how Synapptic will also help Erin remain independent in future. 'Now [Erin] is leaving Loughborough RNIB College, we have ordered her the same device to continue using, to help her in her adult life… In these current times, it is so important that our young people with disabilities have access to current technology and without any doubt this is Erin's way forward.'
Thank you to Sue for sharing Erin's story. We hope you find it inspiring, especially if you are nervous about trying to use technology and don't have the confidence to give it a try.
Good luck Erin and hope you continue to enjoy exploring your Synapptic tablet!