Offers
Save money on Synapptic products with our latest special offers!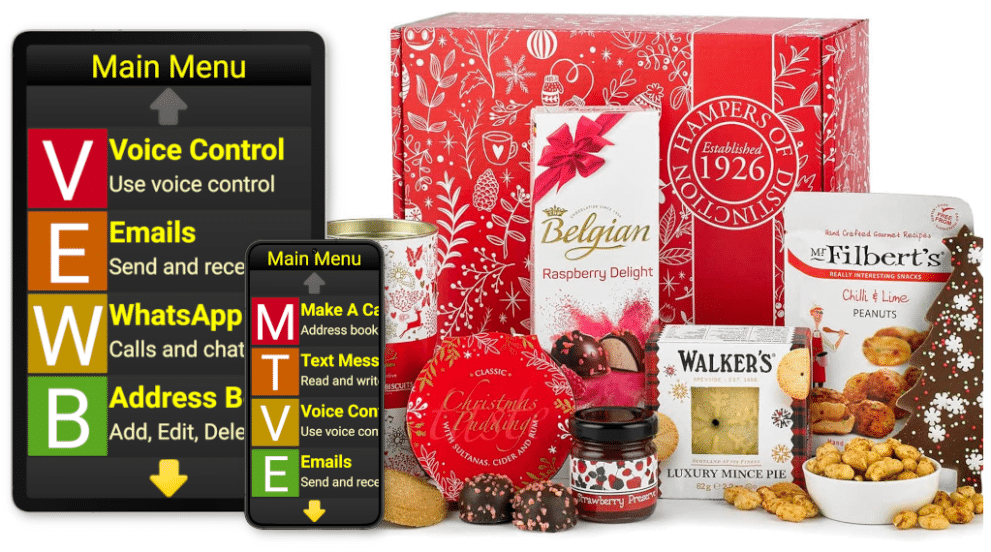 Christmas Offer 2023
FREE Christmas Hamper or £50 off!
Purchase any new, upgraded or additional Synapptic phone or tablet and we'll give you a Christmas Hamper for FREE! The hamper is packed with a selection of Christmas treats and snacks, to help you get into the Christmas spirit…

Alternatively, order a new or upgraded Synapptic phone or tablet package and we'll give you £50 off!
Please quote reference Xmas23Hamper or Xmas23MoneyOff, when placing your order. To guarantee delivery in time for Christmas, please order by Friday 15th December 2023. Offer ends on Friday 22nd December 2023.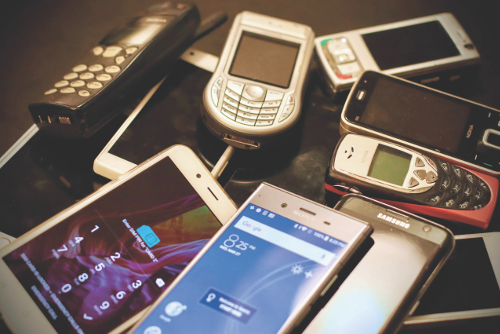 TRADE IN SCHEME
Trade-in your old device for £40 discount!
Send us your old smartphone or tablet (we accept ANY phone or tablet in ANY condition) and we'll give you £40 off a new Synapptic phone or tablet! Simply quote TRADEIN when placing your order.
Offer applies to new customers when purchasing any full priced phone or tablet (Lite phone excluded). This offer cannot be used in conjunction with any other offers or discounts.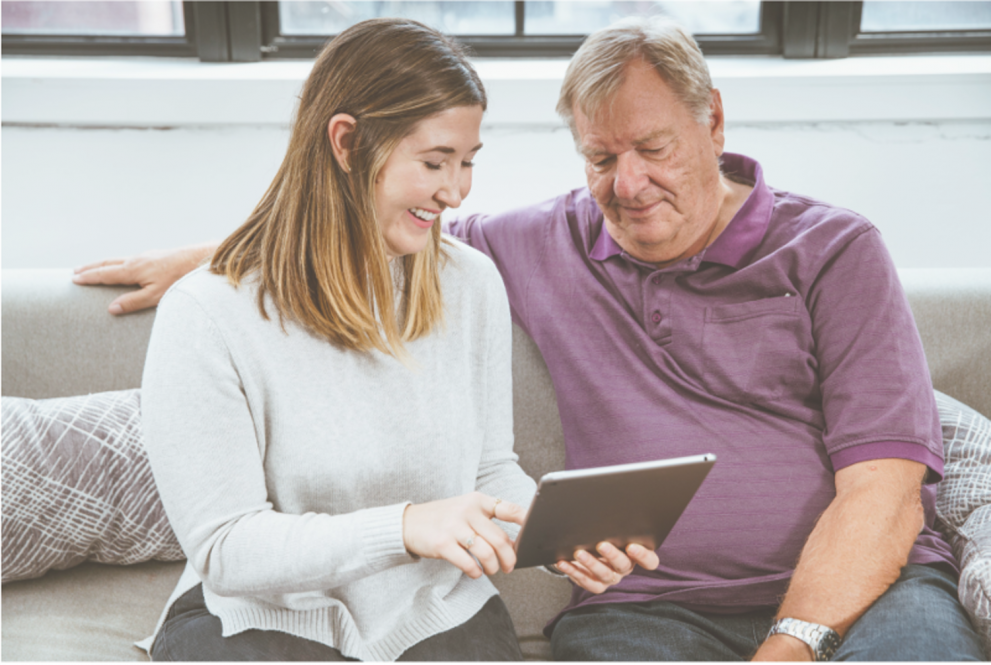 EXISTING CUSTOMERS...
Existing customers can save up to £249!
Want a new device? If you are an existing Synapptic customer and have an old device that's running slowly, lacking storage or is too old to support the latest features of Synapptic version 8, you can upgrade to a new device and save up to a massive £249!
Upgrades start from just £200!
Want an extra device? Existing users wanting an extra device, maybe a phone for easy communication when out and about or a large screen tablet when at home – additional devices come with a £100 discount.
Testimonials
Read our testimonials to learn how Synapptic has changed the lives of our customers.
I have been using my Synapptic phone for a couple of months now and I love it. Synapptic software has opened up a whole new world to me. I am now even exploring taking photos with the camera. Just think - 6 months ago I could not even do text messages let alone think about attaching photos! I hope everyone else is getting as much pleasure from their Synapptic phone as I am.
Sandra, Chester
I just wanted to thank you all for the wonderful service you provide to people with sight loss. I have just bought my second synapptic phone and everybody has been so very patient and helpful. The service you provide is fantastic and your patience endless! You do a brilliant job.
Cathy, Portsmouth
If I did not have my Synapptic tablet, I would be lost without it. I can keep in touch with all my friends on email and Facebook. The speech recognition is the icing on the cake – wonderful!
Joseph, Somerset
I was not a mobile phone user previously but now use it for calls, sending e-mails and texts. Also, I frequently use YouTube, Internet radio and talking books! Although I have a little sight, I feel I could use it without any sight.
John, Sight Cymru, Wales
Your Synapptic devices are the best things I have used in the ten years I have been blind!
Gary, Bedale
Your little machine has changed my life.
Susie, Hampshire
I have been using your product for a few weeks. I would just like to say what a wonderful bit of software; I can actually use the phone easily!
Neill, Staffordshire
This is the first email I have ever done in my life! Thank you everyone at Synapptic…I love my new phone.
Theresa, Blackpool
Synapptic is the best thing since sliced bread!
Mike, Gloucester
Now I can connect with the outside world.
Alan, Lincolnshire
Now the thought of being without my Synapptic tablet doesn't bear thinking about!
Mary, Powys
In the course of my work helping vulnerable adults to use computers, I have found Synapptic gives the user the very best opportunity to feel part of - and contribute to - the modern world, despite any level of sight loss.
Wanda Skelham, Leicestershire CareOnline Training Officer
I really would not like to be without my Synapptic tablet...I would be lost without it. I can keep in touch with all my friends on email and Facebook. The speech recognition is the icing on the cake – wonderful!
Margaret, Somerset
[Synapptic is] excellent for people with poor or no eyesight...It is so innovative…Excellent features include the links to Google Contacts, audiobooks (including RNIB) and speaking emails...This company should be thanked and supported for helping people with poor eyesight.
Peter, Devon
Although I have been registered blind since 1978, Synapptic has become an increasing integral part of my daily life.
Bryn, Wales
I honestly wouldn't have believed it possible for an audiobook selection and download to be so quick and straightforward - very impressed. It will make a huge difference to me for one, as I get through books like nobody's business.
Di, Blackpool
I lost my sight 6 years ago and my phone, with its Synapptic software, plays a significant part in me being able to enjoy a fairly independent lifestyle.
Andy, Somerset