£40 Discount Trade-in Scheme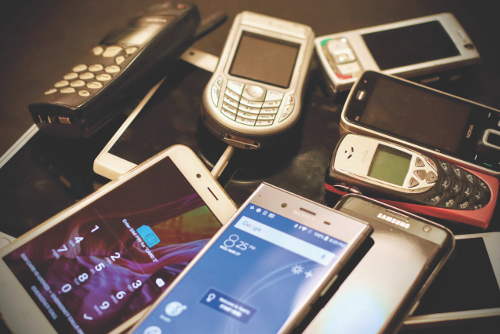 Trade-in your old device for £40 discount!
Send us your old smartphone or tablet (we accept ANY smartphone or tablet in ANY condition) and we'll give you £40 off a new Synapptic phone, tablet or TV Box! Simply quote TRADEIN when placing your order.
Terms & Conditions apply

The scheme applies whenever a customer purchases a brand new device or upgrades to any Synapptic phone package, tablet package or TV Box package, excluding the Bronze-10 Phone.
Customers must return the old device they are trading in, before we will despatch their order for their new device.
Customers must trade-in one old device for each new phone, tablet or TV Box package they wish to order.
Customers may trade-in more than one old device for each new phone, tablet or TV Box package they wish to order, but they will still only qualify for £40 off per order.
We are unable to provide valuations for old devices.
There is no limit to the number of times a customer can use the Trade-In Scheme.
Apple devices must have their iCloud accounts removed before being sent it.
When data is transferred from an old device to a new device, we will backup this data for 3 months on our secure server, after which time it will be permanently deleted.
The Trade-In Scheme can be used by both individual customers and organizations on behalf of individual customers.
This scheme cannot be used in conjunction with any other discounts or offers.
The scheme is subject to availability.
Delivery of products will be 3-5 working days from the date the order was received.
The Trade-In Scheme will run for an unspecified time period and its duration will be entirely at the discretion of the Synapptic Ltd.
By participating in this scheme, the customer is indicating his/her agreement to be bound by these terms and conditions.