This major upgrade includes more than 20 new features, including easy access to Apps through our new Synapptic
Screen Reader, enhanced voice control and simpler web searching.
1. SYNAPPTIC READER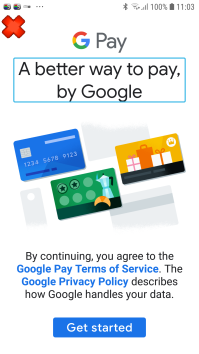 Synapptic now includes an additional screen reader for reading out Android screens and apps. Synapptic Reader is automatically switched on when an Android screen or app starts. Synapptic Reader is a bit like Android's TalkBack, but is easier to use.
Synapptic Reader gives you effortless access to thousands of useful apps, that help make your life easier. These include apps like Be My Eyes for requesting video help through your phone or tablet, WhatsApp for free messaging, Google Pay for instant cashless payments in shops and Audible for talking books.
Synapptic Reader also places the familiar red Cancel and Go Back button in the top left of each App or Android message. This makes using Apps and Android features seamless and easy from Synapptic.
There are three ways to use Synapptic Reader and navigate around the various items on an app or Android screen:
a) Use the volume buttons as navigation buttons
b) Slide you finger about the screen (explore by touch)
c) Use gestures (swiping the sceen left / right)
2. READER SETTINGS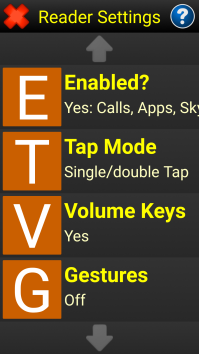 To compliment Synapptic Reader, a new Reader Settings option has been added to the normal Synapptic Settings menu.
Use this option to change settings for Synapptic Reader, such as when it automatically starts and if the volume keys are to be used as navigation buttons.
3. WHATSAPP MESSENGER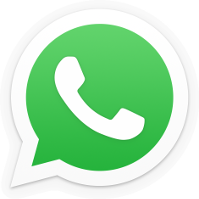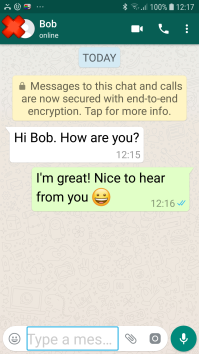 Use WhatsApp on your Synapptic phone, tablet or TV Box and keep in touch with your friends and family for free! Instead of using up your messaging allowance, WhatsApp allows you to send an infinite number of text messages, photos and videos by using your phone's internet connection. There are now over 1 billion WhatsApp users, so the chances are your friends and family will have it installed on their phones and other devices already!
We have added WhatsApp to the Main Menu. It's just under the Emails option. (If you have a custom menu you may need to add the new WhatsApp menu option in manually using the Customise option in Synapptic Settings). Alternatively you can run WhatsApp from the App Launcher in the Toolbox.
When WhatsApp runs, the new Synapptic Reader will automatically start and read out items on the WhatsApp screen.
4. AUTOMATED TELEPHONE SYSTEMS / VOICEMAIL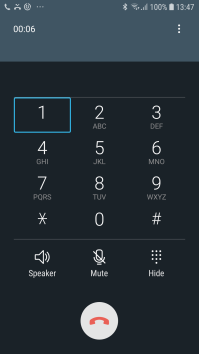 Automated telephone systems read out instructions asking you to "Press 1 for sales or press 2 for reception", etc. Synapptic V7 now uses Synapptic Reader to speak out the number pad buttons on the phone or tablet, allowing you to quickly and easily find and press the correct option number.
After selecting the Voicemail option at the end of the Make a Call Menu, the number pad buttons for controlling the Voicemail system are now automatically shown and spoken by Synapptic Reader, so it's easy find and press the correct option number to listen to, save or delete a message.
5. CALL SCREENS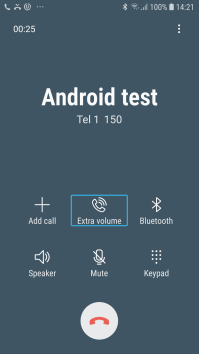 Synapptic has two call screens. A simplified Synapptic call screen and the fully featured Android one.
The Android call screen is now fully accessible. All buttons and advanced options are spoken out via Synapptic Reader.
6. BE MY EYES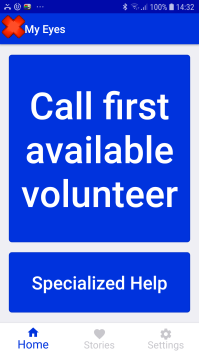 Be My Eyes has been incorporated into Synapptic, giving you free sighted assistance through the video camera on your phone, tablet or TV box.
In addition to free sighted help from volunteers, help is also available from specialist organisations such as banks, Microsoft and Google.
7. APPS ON THE MAIN MENU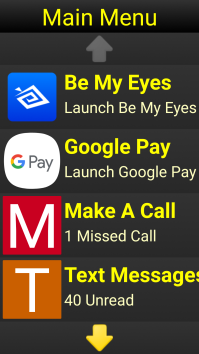 Apps can now be added directly to the Synapptic Main Menu – making it quick and simple to launch your favourite apps like Google Pay, Be My Eyes, Audible Talking Books, The Train Line, etc.
8. A COMMON 'CANCEL AND GO BACK' BUTTON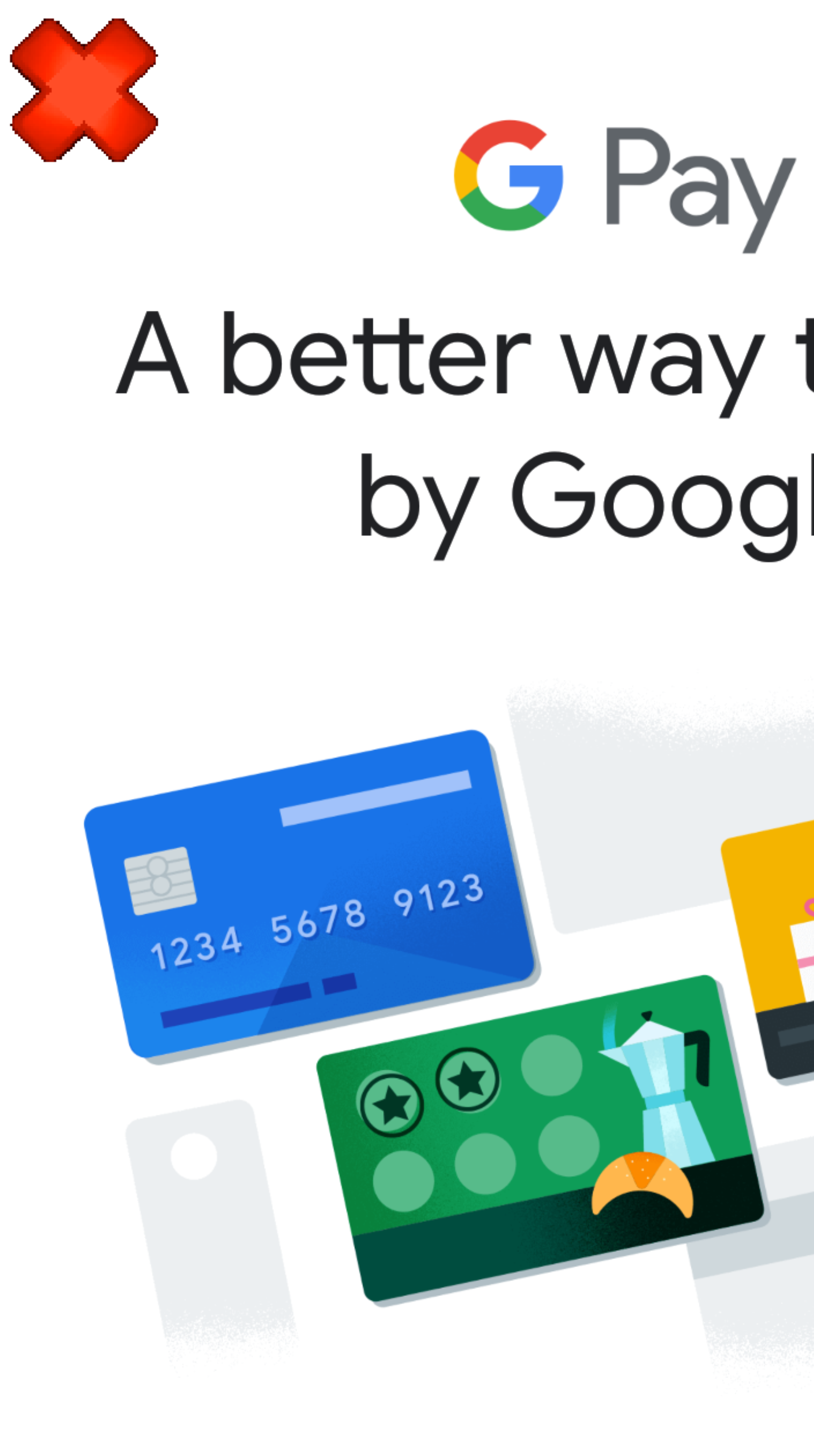 When an App is launched from Synapptic, the standard Synapptic red cross is shown in the top left corner of the app. This helps to make using Apps from Synapptic as easy and seamless as possible. Press the red cross to go back to the previous screen and return to Synapptic.
9. SPEECH ON ANDROID SCREENS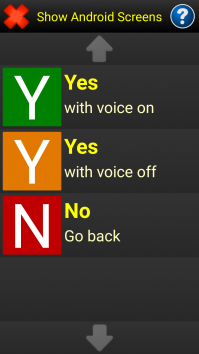 If you close Synapptic and show the Android screens, a new menu option asks if speech feedback is needed on the Android screens. If speech feedback is required, Synapptic Reader starts allowing easy exploration of advanced Android apps, settings and features.
10. LARGE PRINT SPEAKING CLOCK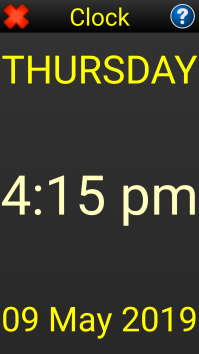 A new large-print and speaking clock has been added to the ToolBox menu.
11. ADDING MULTIPLE ATTACHMENTS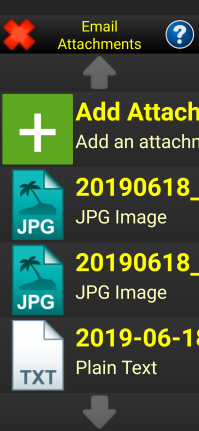 When composing an email, a new menu option now allows multiple attachments to be added to the email.
12. SPEAKING ATTACHMENTS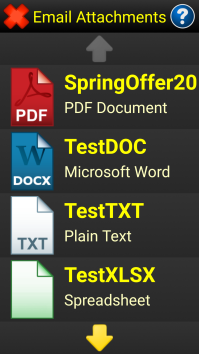 Email attachments like Word documents or PDF documents are now both spoken out and magnified, making it much easier to read invoices, receipts and other correspondence sent electronically. Synapptic Reader automatically starts to read out any text, which can be moved through easily with the navigation buttons.
13. AUTOMATIC EMAIL SUBJECT
Save time by letting Synapptic write the email subject for you! Change the new Email Subject setting to Auto and Synapptic won't ask you to type in an email subject. Instead, it will create one for you based on what you type in the main email message.
14. SIMPLER WEB SEARCHING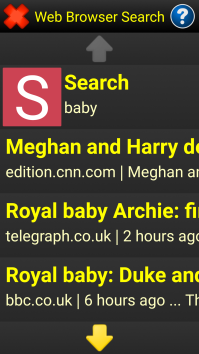 Google searches are now clearer and easier with an updated Synapptic web search design. Search results are displayed in a clear and simple Synapptic list, with no complex search results web page to navigate, so finding the right result is a breeze.
15. NEW AND UPDATED WEB BROWSER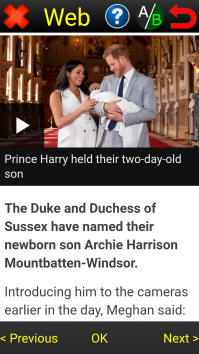 A brand new web browser has been added to Synapptic V7. The new browser offers more control and information when using speech feedback on a page. Press the A/B button at the top of the screen to change between the Basic and Advanced browser and switch between them seemlessly at any point.
New options are included in the Advanced web browser that allow a page to be skipped through easily by headings, links, text or even letter by letter.
16. EASIER REMOTE CONTROL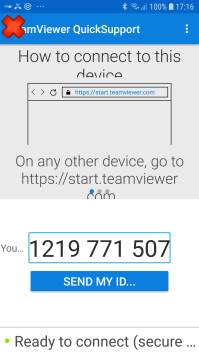 Our new remote control help and support system now speaks out the security number, making it easier for you to get the help and support when it's needed – without the need for any sighted assistance.
17. UPDATED BBC IPLAYER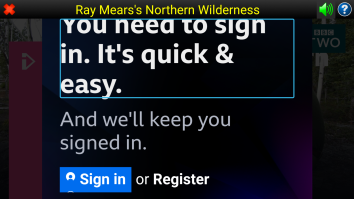 The new Synapptic BBC iPlayer lets you turn on the Synapptic voice to read out any prompts that may be showing about age restrictions or typing in usernames and passwords. Just press the Speaker button towards the top right of the screen to toggle the voice on and off.
There is now no need to press or know where the Android Back key is! The new Synapptic Cancel and Go Back button displays in the top left of the iPlayer screen. Just press it to close the current program and return to the list of available programs.
18. AUDIO DESCRIPTION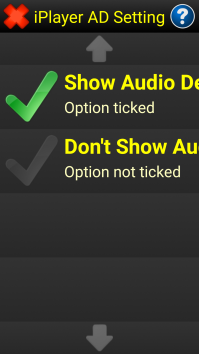 All BBC iPlayer programs are now audio described – if audio description is available for the selected program. A new setting allows audio description to be turned on and off as needed.
19. ANDROID MESSAGES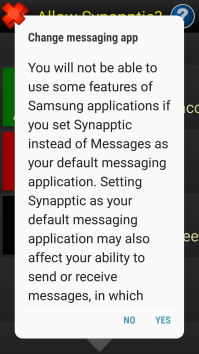 Any Android message or screen that pops-up is now automatically spoken out by Synapptic Reader, so you can remain independent and in full control at all times.
Alternatively, if you don't want these messages to speak out, use the Reader Settings option in the Settings menu to change how and when Synapptic Reader speaks.
20. SKYPE CALLS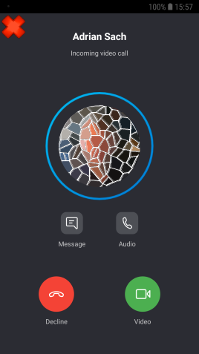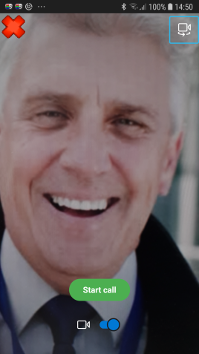 Skype buttons to answer and end calls are now spoken out, so finding the green button to answer a call and the red one to end a call is much easier. The new red cross in the top left of the Skype screens also makes returning to Synapptic much quicker and easier.
21. VOICE CONTROL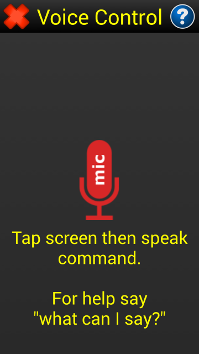 Many more commands have been added to Voice Control, letting you launch apps, search help, check phone and wi-fi signal as well as battery level. You can control settings such as putting a phone on silent mode or speakerphone, changing the voice volume and speed, swapping the colour scheme, rearrange items on the Main Menu and more. Use the special voice command "what can I say" to show a list of all available commands.
22. SOCIAL MEDIA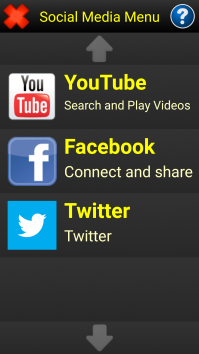 There is now easier access to Twitter and Facebook through the Synapptic Social Media menu.
23. PLAY STORE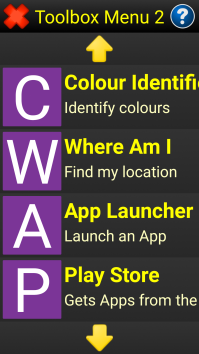 To compliment the App Launcher, a Play Store option has been added to the Tool Box menu. Use this to show the Android Play store and download additional apps to your device. Synapptic Reader automatically starts to speak out any text on the Play Store screen. A red cross in the top left makes it easy to return to Synapptic.
24. UPDATE HELPER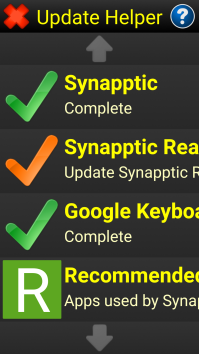 A new update helper makes it easy to check if any part of Synapptic needs updating, and guides you through step by step.
A new Recommended Apps option on the Updates menu makes installing any of our recommended apps simple, with no need to search the Play Store.
25. POWER OFF MENU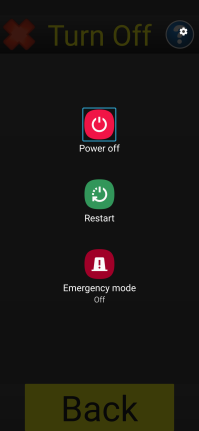 A new Power Off menu makes it quick and simple to fully turn off or restart your phone or tablet
26. LOTS OF OTHER ENHANCEMENTS
We've also made lots of other minor enhancements and performance improvements!