Here at Synapptic, we know how important it is to be able to access a world of entertainment, at your fingertips. That's why we've now added easy access to over 30,000 free high-quality audio books from RNIB's Reading Services library. Listen using either your phone or tablet, whether you're in the house or out and about.
Our new audio book feature means you can enjoy listening to a huge range of books, from across all genres. Easy Synapptic menus help you to browse, download and play your selected title easily. And what's more, there's no limit to the number of books you can listen to and no need to return the books you download and save. Listen online or offline, it's up to you!
Other new features include our Screen Mirroring option, which enables you to beam your Synapptic screen onto your TV! This gives you ultimate magnification and enables you to share photos and other content with your family and friends, by displaying it on your TV.
We've also added a new Dark Mode to our web browser, included emojis on our in-built keyboard and have introduced fingerprint security, for added protection when using your phone or tablet.
In addition, we've recently released our new phone and tablet packages, which include the latest models from Samsung, bringing you the most advanced mainstream technology, made easy and accessible through our Synapptic software.
Here's full details of what's new in version 8:
Synapptic Version 8 includes more than 20 new features!
Read about all the new and exciting features below.
1. RNIB audio books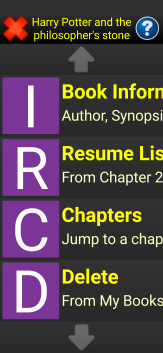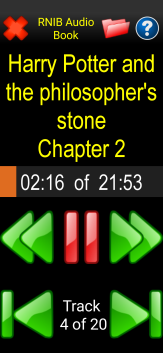 Easily search, download and play audio books from the RNIB Reading Services Library. The growing library contains over 30,000 books, all of which are FREE to download and there are no limits on the number of books you can listen to and no need to return the books.
The RNIB books feature is incorporated into Synapptic, so there are no new or complicated screens to learn.
If you haven't got one already, you will need an RNIB Reading Services Login. It's simple and free, just visit the RNIB Reading Services website at readingservices.rnib.org.uk
2. Web browser – dark mode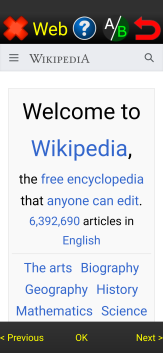 Many web pages have black text on a white background, which can be too bright and dazzling for some users. The new Dark Mode changes the colours on all web pages to have a dark background and light text.
Use the Dark Mode option in the Web Browser Settings menu to turn Dark Mode on and off. (Requires a device running Android 10 or above).
3. Screen mirroring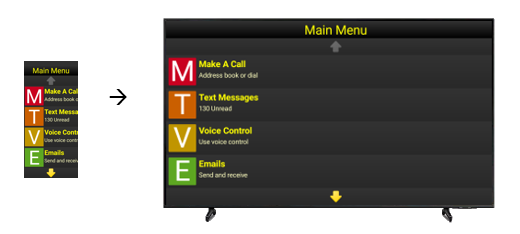 Achieve ultimate magnification or share photos and other parts of Synapptic with your family by wirelessly showing your phone or tablet screen on a TV!
Alternatively, use a small TV monitor on a table or desk to show an extra-large image of your phone or tablet when sending emails, surfing the web or using an app.
Both the screen and any audio are mirrored from the phone or tablet to the TV.
*Screen Mirroring requires a fairly modern TV!
4. Emoji keyboard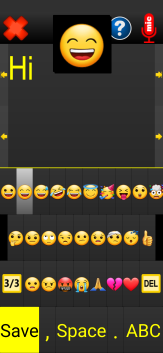 Have fun with our new emoji keyboard! Include some of the 26 easy to use emoji's in your emails, text messages, notes and letters.
As you run your finger over the emoji keyboard a large version of the Emoji is displayed at the top of the screen and a description spoken out.
5. Voicemail indicator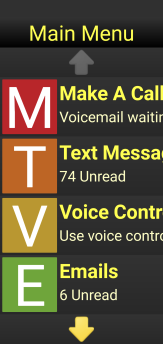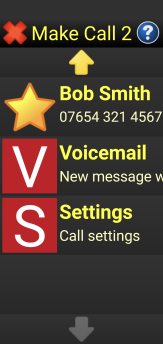 The Make a Call menu option and the Voicemail menu option both now show and speak a reminder message if there are new voicemails waiting.
Select the Voicemail option towards the end of the Make A Call menu to dial voicemail and listen to the messages.
6. Synapptic news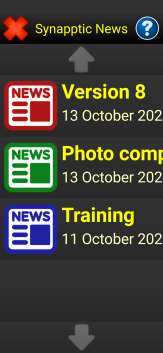 Never miss important news, competitions and information from Synapptic with the new Synapptic News menu option.
Find the 'News from Synapptic' menu option towards the end of the Main Menu.
7. Fingerprint security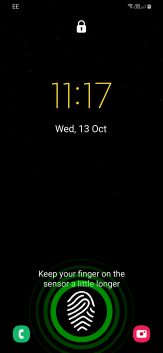 If you like your phone or tablet to have high security, or want to unlock your device with a simple touch, instead of a swipe or pin number, you'll love this new feature!
8. How much free space?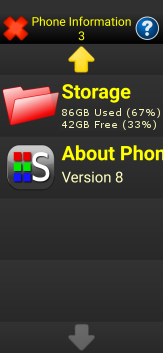 With apps, emails and audio books using ever more storage, it's always good to know how much is available.
The new Storage option on the Phone/Tablet Info screen shows exactly how much space has been used and how much is free.
9. Want less speech?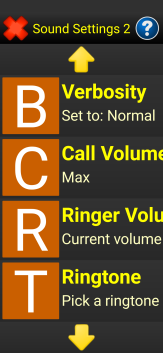 If you use speech feedback and are an experienced Synapptic user, you may wish to reduce the amount of instructions that Synapptic speaks out.
The enhanced Verbosity option in the Synapptic Settings menu allows verbosity to be set to Normal or Low. In low verbosity mode Synapptic will speak out fewer instructions when operating the various menus and screens.
10. New voice commands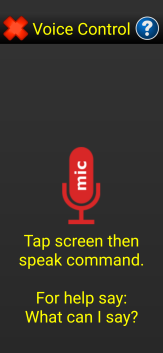 Just use the Voice Control option and say commands like "Watch BBC1", "Watch Channel 4", "Listen to BBC Essex", "Listen to BBC Glasgow".
11. Deleting multiple text messages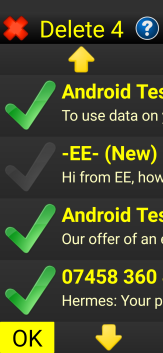 Deleting text message is now quicker with a new multi-delete screen.
Tick all the messages you wish to delete and delete them quickly, all in one go!
12. Easier international numbers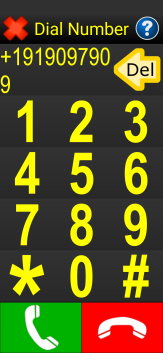 The number pad now supports quick dialling of international numbers such as +44 191 909 7909.
Press the star key (*) twice to type a plus sign, then type the other numbers as normal.
13. One-time passwords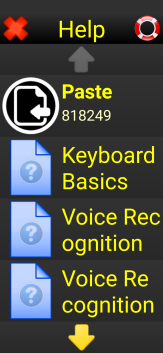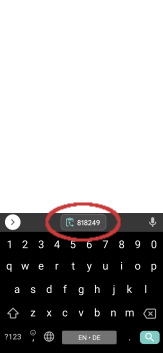 Banking apps and websites sometimes text or email a special one-time password as part of their login procedure.
If you're using a webpage or app to login and are sent a one-time password you'll need to come out of what you're doing, access the text message or email, remember the security code, then type it into the website. This is very complicated!
Luckily, Synapptic now has a new feature to make this process quick and simple.
Synapptic automatically looks out for one-time passwords contained in new text messages and emails. The one-time password or code is automatically extracted from the message and copied into both the Android clipboard and the special Synapptic Clipboard.
14. Landscape and Portrait orientations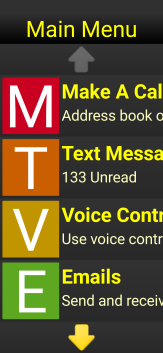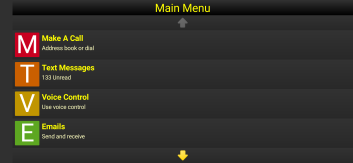 To tie in with our Screen Mirroring option, the Auto Rotate feature in Synapptic has been enhanced.
When the Auto Rotate setting is enabled, all screens will smoothly rotate to match the rotation of the phone or tablet and stay in that rotation until the rotation of the device is changed.
Landscape orientation is perfect when using your phone or tablet with a TV.
Find the Auto Rotate setting in the Synapptic Settings menu.
15. Simplified Synapptic Settings Menu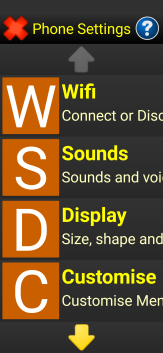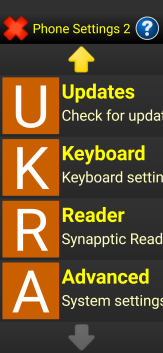 The Synapptic Settings menu has been re-organised into clear categories, instead of one large list.
The categories make it quicker and easier to find and change the settings you want.
16. Simplified Main Menu layout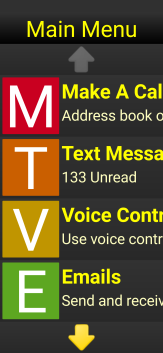 A few items on the Main Menu have been altered to simplify access to commonly used options.
• Social Media has been changed to Social and now contains YouTube, Facebook, Twitter and Skype
• Skype has been moved off the Main Menu to the new Social option
• Synapptic News has been added.
17. Simplified Wifi connections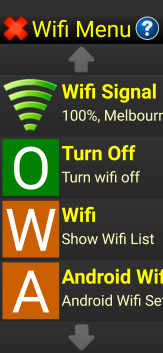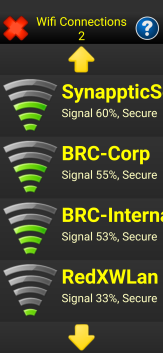 On newer devices (running Android 11 and above), Synapptic has a new Wifi List, which can be used to easily pick a new Wifi connection without needing to use Android screens.
18. Enhanced operation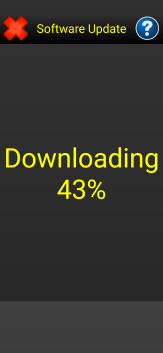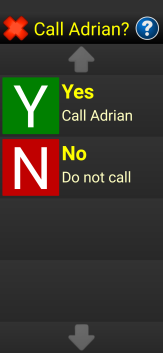 Many changes have been made to help clarify and simplify the operation of Synapptic.
Some of these include:
• Enhanced spoken instructions
• Spoken and large print download progress of books and software updates
• A new confirmation message before calling someone from the address book to avoid accidental calls.
19. Simplified Synapptic Reader controls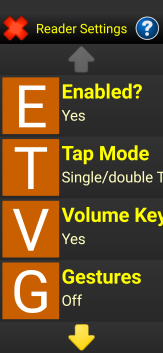 Settings to control how Synapptic Reader works have been simplified. A new enabled / disabled option allows it to be easily turned completely on or off.
20. Easy Sharing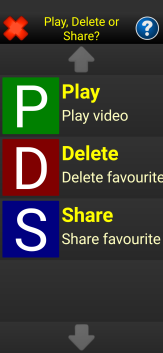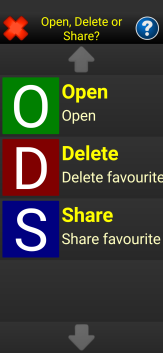 Two new sharing features have been added to help you share favourite or recently viewed YouTube videos and web pages with friends and family.
Use the Share option after selecting a favourite or recent YouTube video or web page. The link to the video or page is copied to the Synapptic clipboard.
When composing a text or email, use the new Paste option on the Help menu to paste the link into your message.
21. Lots of other enhancements
We've also made lots of other minor enhancements and performance improvements!