WHAT'S NEW IN SYNAPPTIC VERSION 9?
We've listened to feeback from all our valued customers and partners in developing new features within Version 9.
Here's what's new:
1. A completely redesigned and fully-featured calendar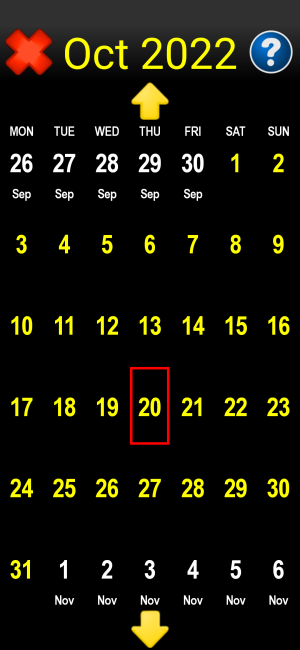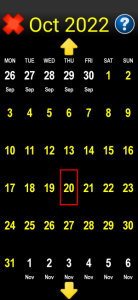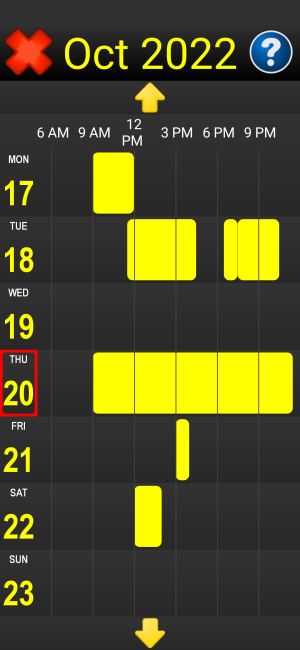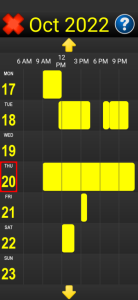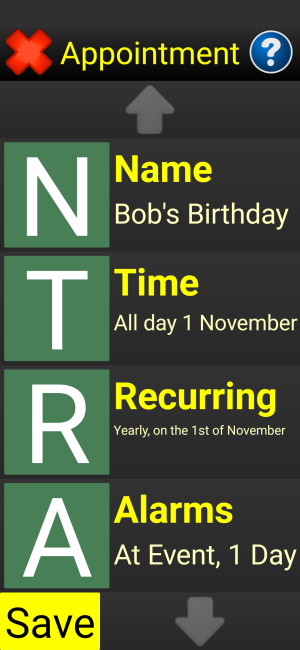 New grid views for easier viewing and scheduling of appointments
Recurring appointments for birthdays and other regular events
New Basic and Advanced modes, with options to switch between the old list view and new grid view.
2. Calendar synchronisation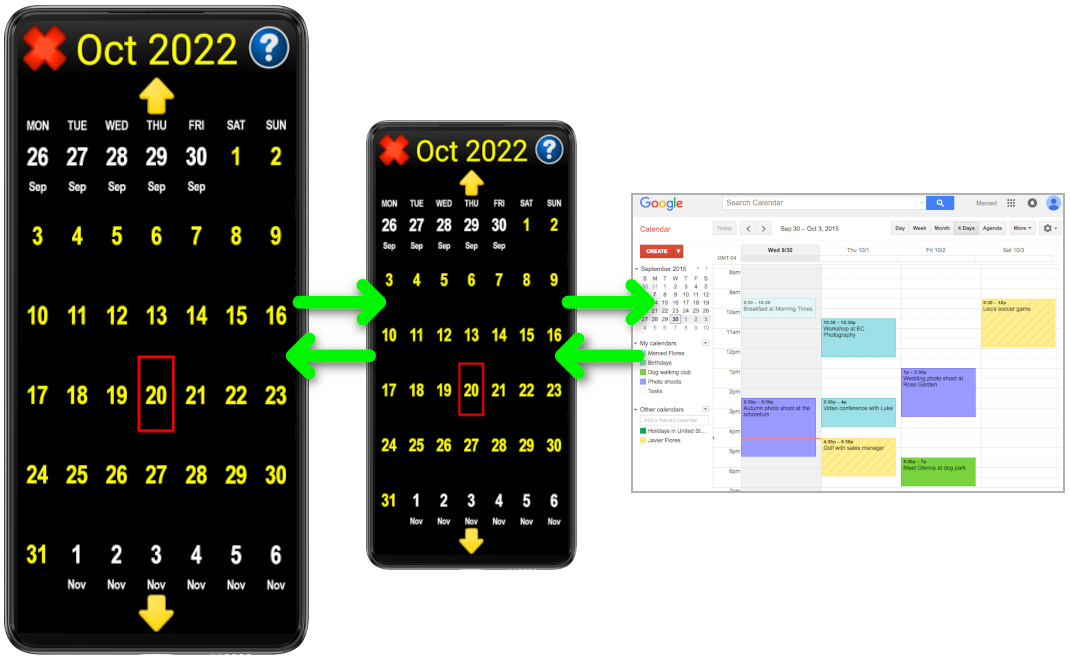 Synchronise your Calendar between different Synapptic devices
Synchronise your calendar with other devices and share your calendar with friends and family
All your valuable calendar entries are safely and securly copied to the Cloud in case you ever need to restore them onto a new phone or tablet.
3. A QR and Barcode reader. Quickly and easily scan QR codes and barcodes: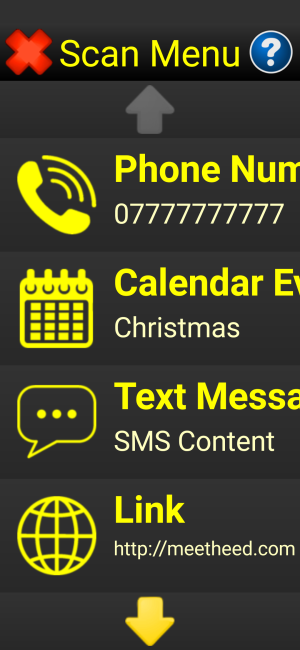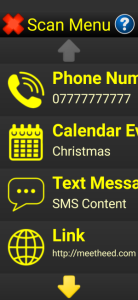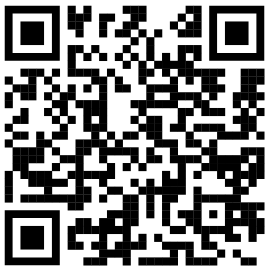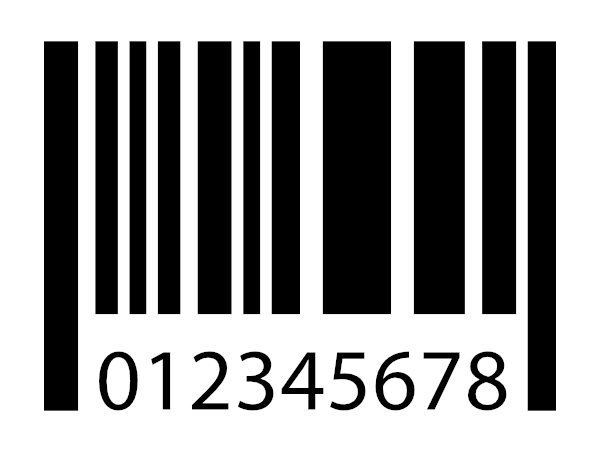 to follow links to websites
to find product details for food, books and other items
to effortlessly copy phone numbers, email addresses and postal addresses
to quickly connect to Wifi when out and about
4. Improved built-in hand-held video magnifier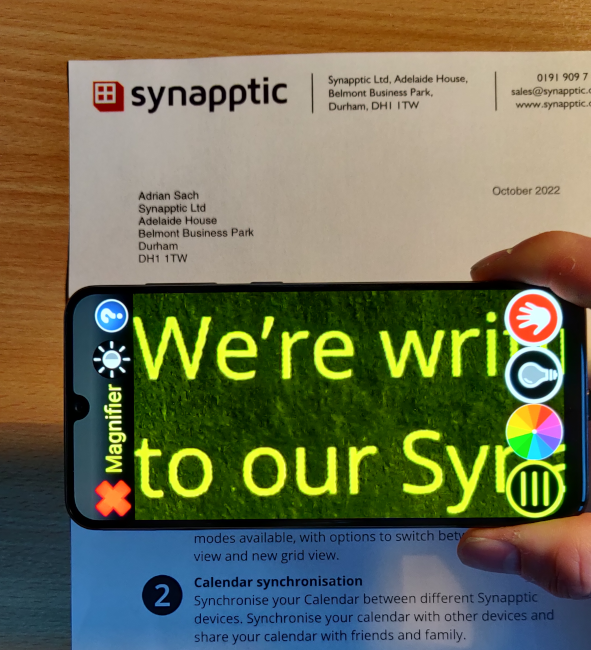 Capture and view images more easily
Images are quickly and clearly magnified in all 15 high-contrast colour combinations
Magnifier operation is smoother, seamless and more responsive.
5. New tools!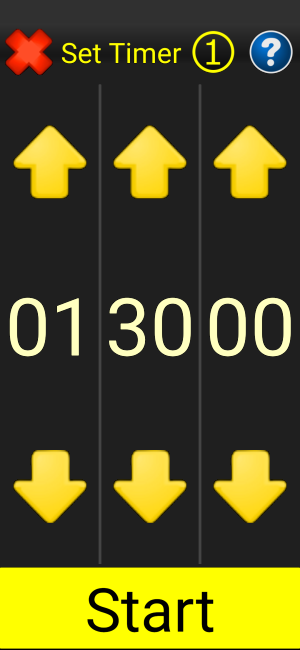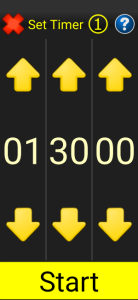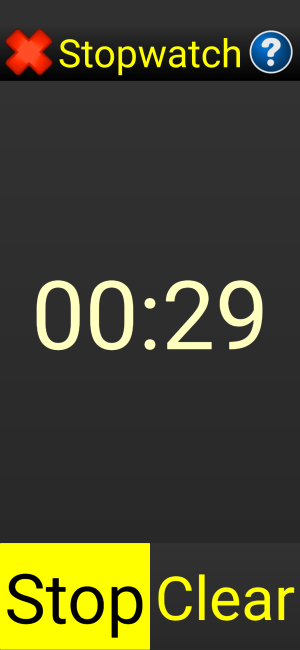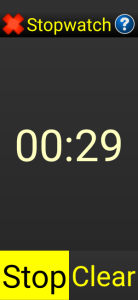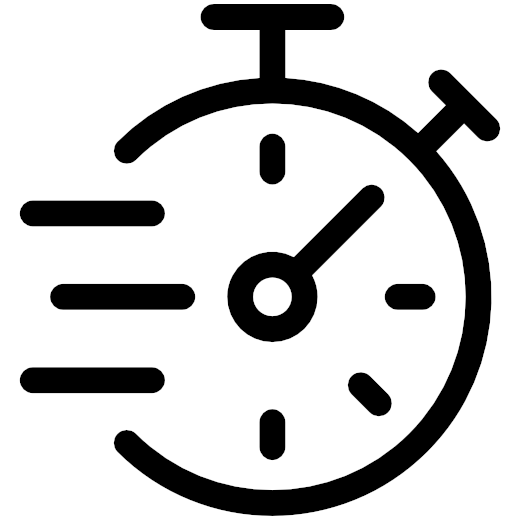 A new timer for making those perfect hard boiled eggs or perfectly cooked cakes!
A new stopwatch to time events, duration of exercise or for when time is critical.
6. New Photo Gallery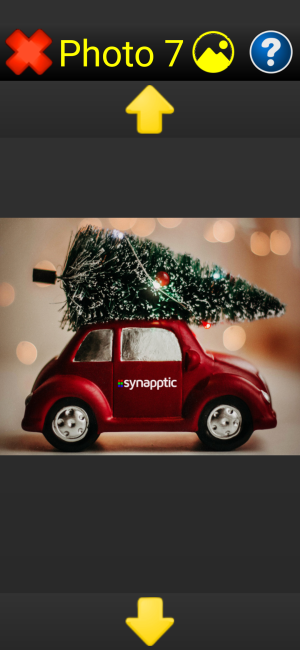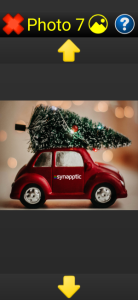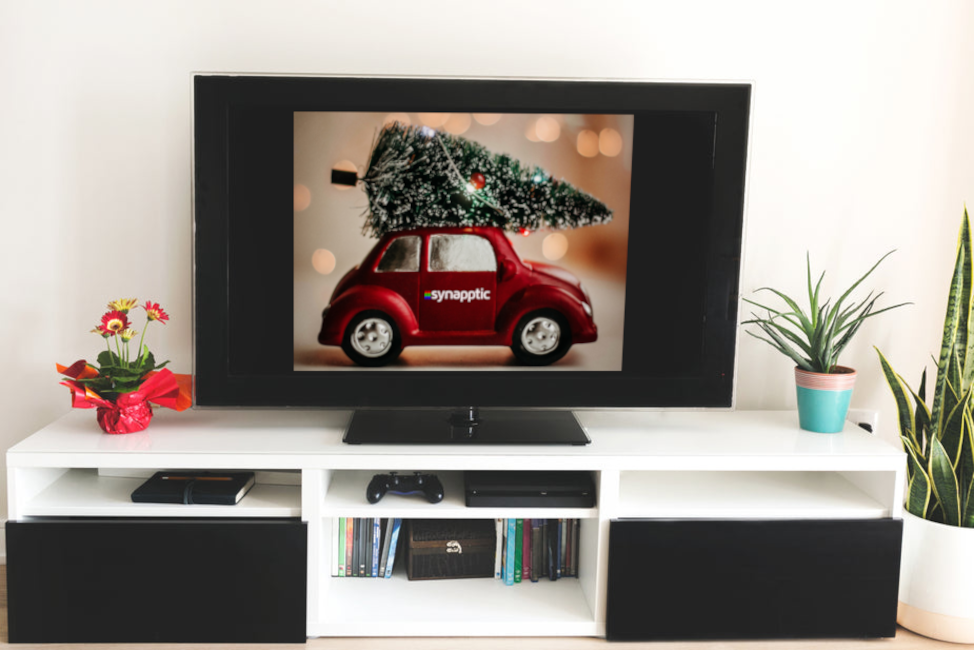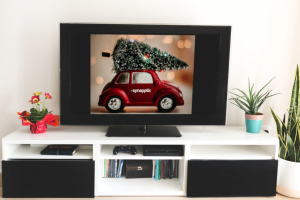 The View Photos option has been renamed to the Gallery
If you like showing everyone your photos, the new Gallery can be moved to anywhere on the Main Menu for quick access
Show off your photos easily with the Gallery's new Slideshow feature.
7. Nuisance call and text blocker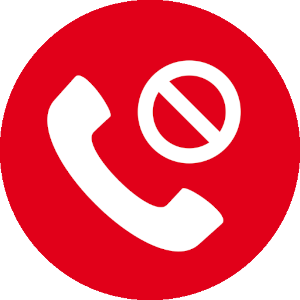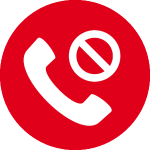 Blocks calls and text messages from unwanted numbers
Add and remove blocked numbers easily from the Text Message menu or Recently Called menu
8. Audiobook sleep timer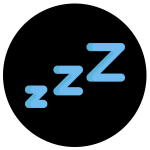 Drift off to sleep while listening to your favourite book. When the timer is done, the book automatically stops playing.
9. Envelope printing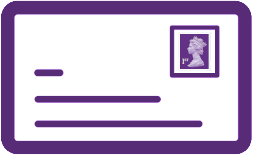 Print envelopes for your Christmas cards and other letters
Quickly and easily pick an address from the address book or type in an address manually
Print on a variety of different sized envelopes
10. Other minor enhancements and performance improvements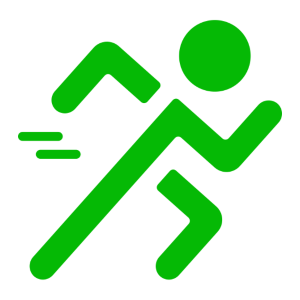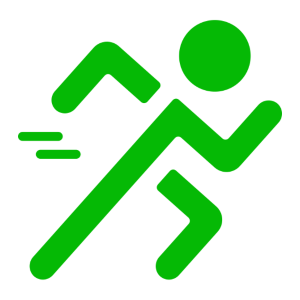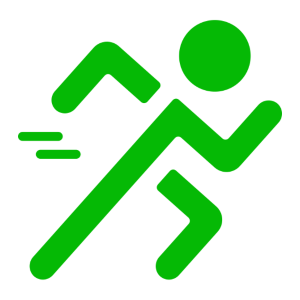 We're constantly enhancing Synapptic to ensure it works effortlessly with all the latest devices and with all the latest technologies.
How do I get Version 9?
To upgrade your phone or tablet just head over to the Synapptic Settings menu and select the Updates option.